Energy Bar Shopping for Beginners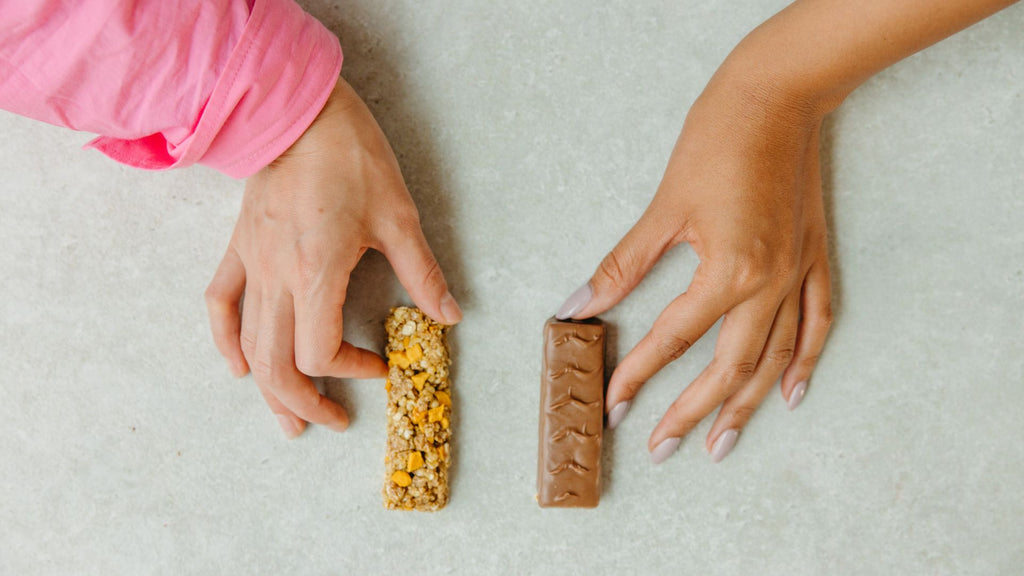 For the grab-and-go lifestyle we are so used to, often an energy bar seems like an ideal pick for a post breakfast snack, ride to work companion or just a simple post workout energy booster. Packed with protein, fibre and energy, healthy snack bars are definitely the way to go.
We're spoilt for choice and confused with options as we walk the breakfast aisle at the supermarket. Protein bars, energy bars, snack bars, yoga bars, gym bars. The list is overwhelming! And making the right health bars decision is vital, for its ingredients will either pump you with energy or fill you with lethargy. Choose wisely, fit fam!
So, here is my list of the fantastic four ingredients for a fantastically energetic you!
1. Nuts and seeds:
Remember how granny would give you almonds before school? Trust the goodness of nuts and seeds like walnuts, almonds and even coconuts to provide essential oils for the gut and keep the brain healthy. A mix of sunflower and flax seeds as a base for the bar pack you with the benefits of omega 3 and 6 and keep the heart and liver healthy. The only time one will enjoy going nuts!
2. Source of sweetness:
Maltose, fructose, agave etc are common terms you must have come across whilst shopping for bars. Sugar! Yes, they all spell sugar just garbed under different names to make products commercially viable and tastier. To stay healthy and at bay from diabetes or weight gain, avoid bars with any form of artificial or over-processed sweeteners. Opt for protein bars with organic natural sweeteners like dates, figs and even amla. Not only do they act as antioxidants for the body and but also add taste and nutrition to the bar as well.
3. Absence of preservatives and flavouring agents:
Au naturel is the way to go for extracting maximal health benefits from anything that you consume, so the farther one stays from artificial flavouring and preservatives, the better it is for the body and mind. Artificial ingredients contain saturated fats and complex sugars which are detrimental to health and cause weight gain. Hence, truly organic products are the way forward.
4. Organic ingredients:
The magic ingredients to a perfectly healthy bar experience are the organically sourced produce. And the most effective way to judge whether an energy bar is truly organic is by simply looking at it. Yes, that's right. When you open a bar and glance at it, the prettier and puffier it looks, the farther it is from health and nutrition. Extrusion is a technique applied to cut and present the bars to beautify their appearance which is possible with usage of chemically binding agents and preservatives thereby distorting the nourishment the bar must offer. Which is why we at Nourish believe in preserving the goodness of natural ingredients and making our bars truly organic to provide maximum health and nutrition.
So, here is my guide to a perfectly healthy and unique bar shopping experience! Be it a pre-workout snack or a post dinner dessert, enjoy them as you please! And here is a quick heads up for you to choose one of the best nutrition bars available in India