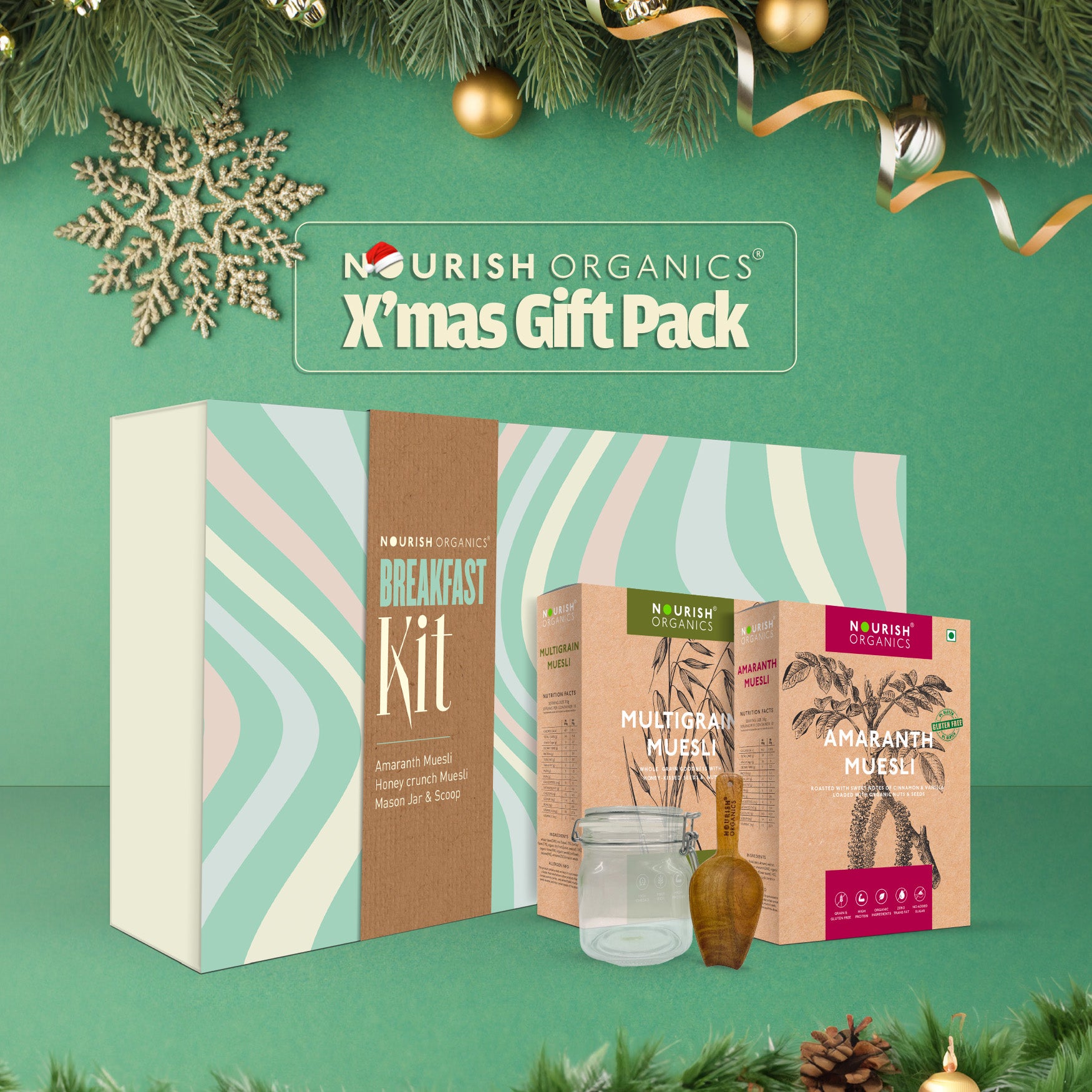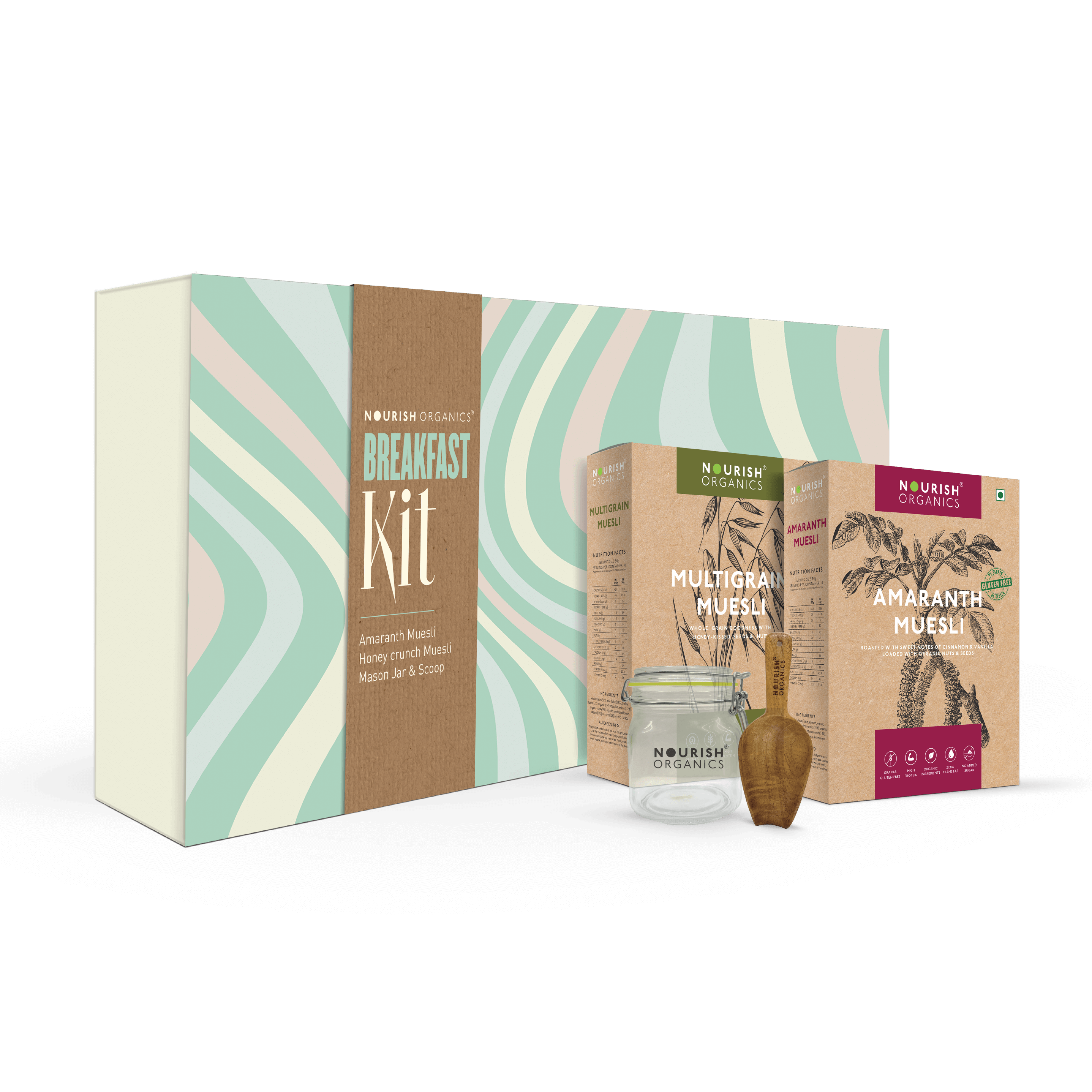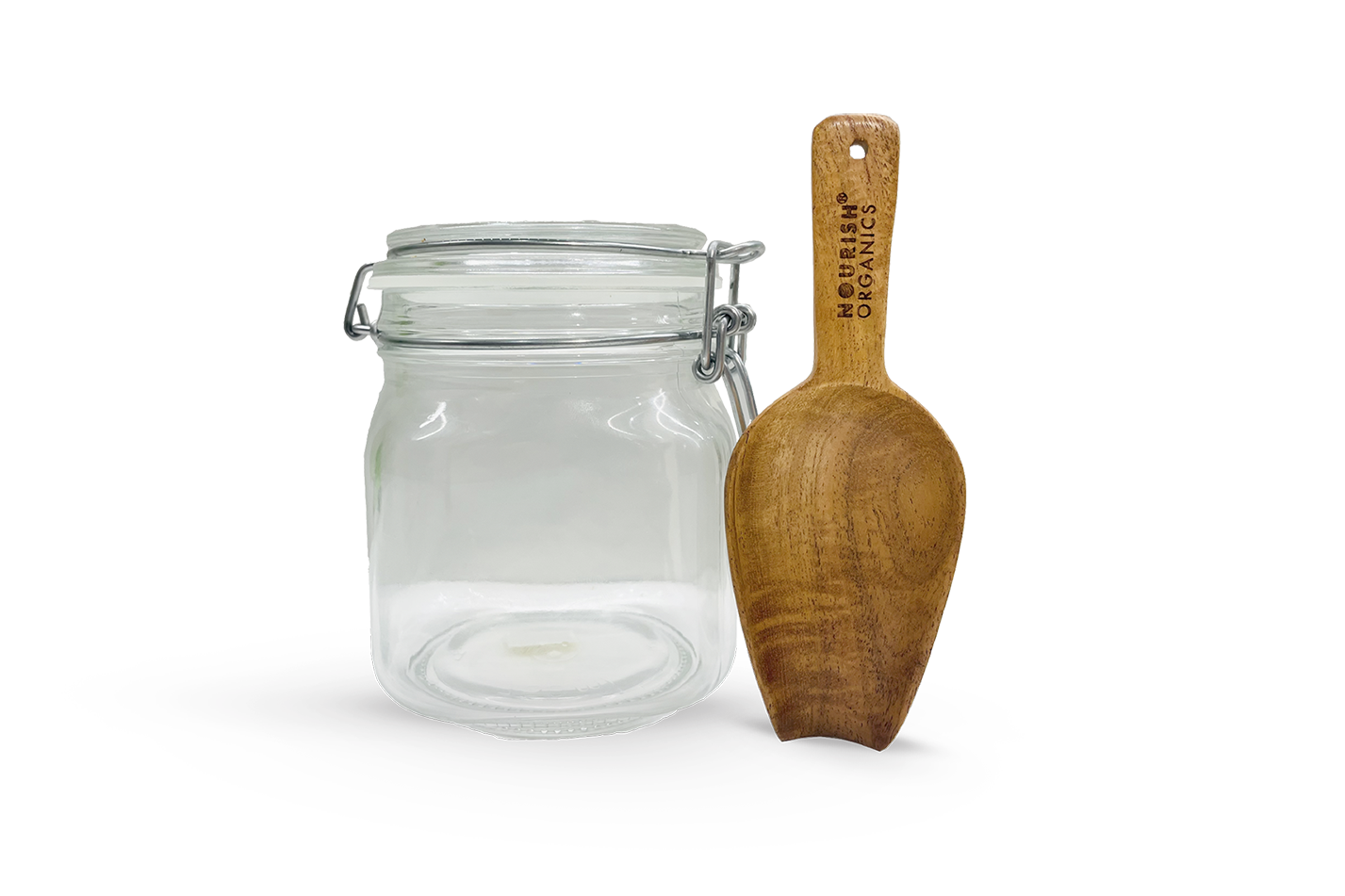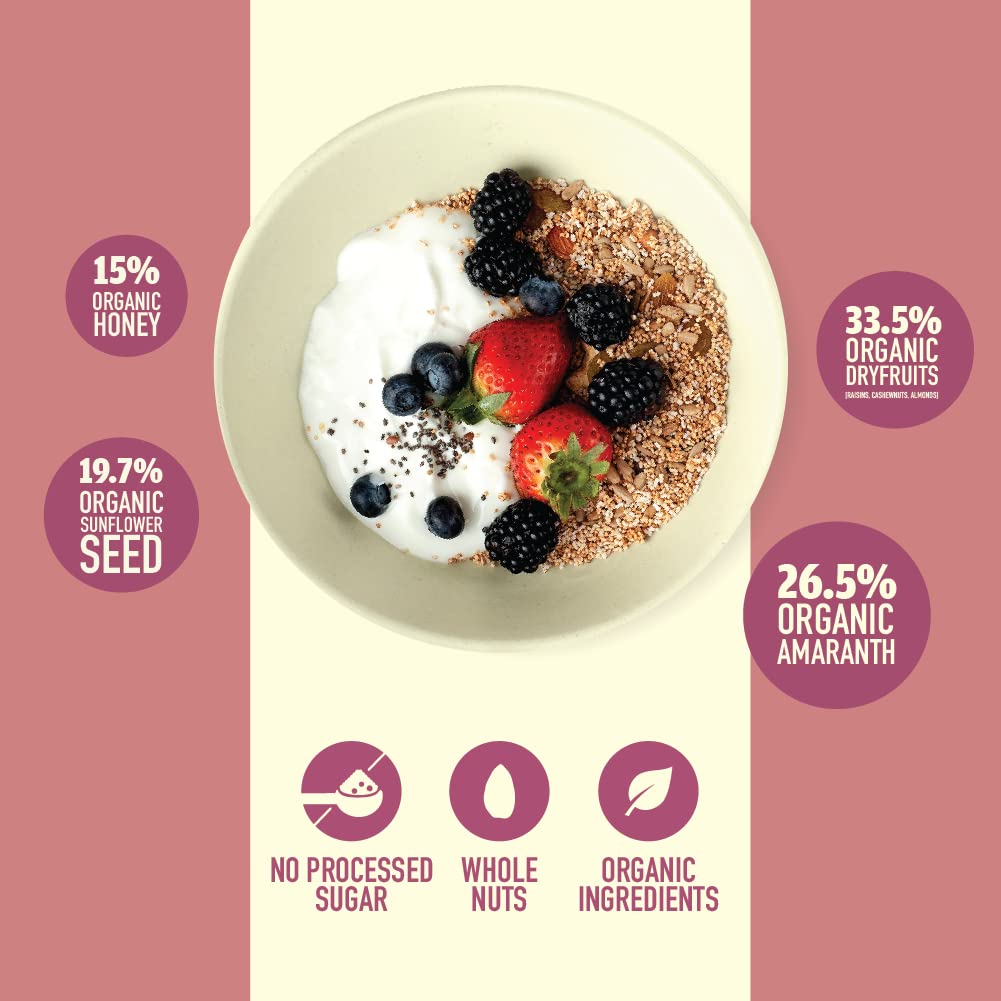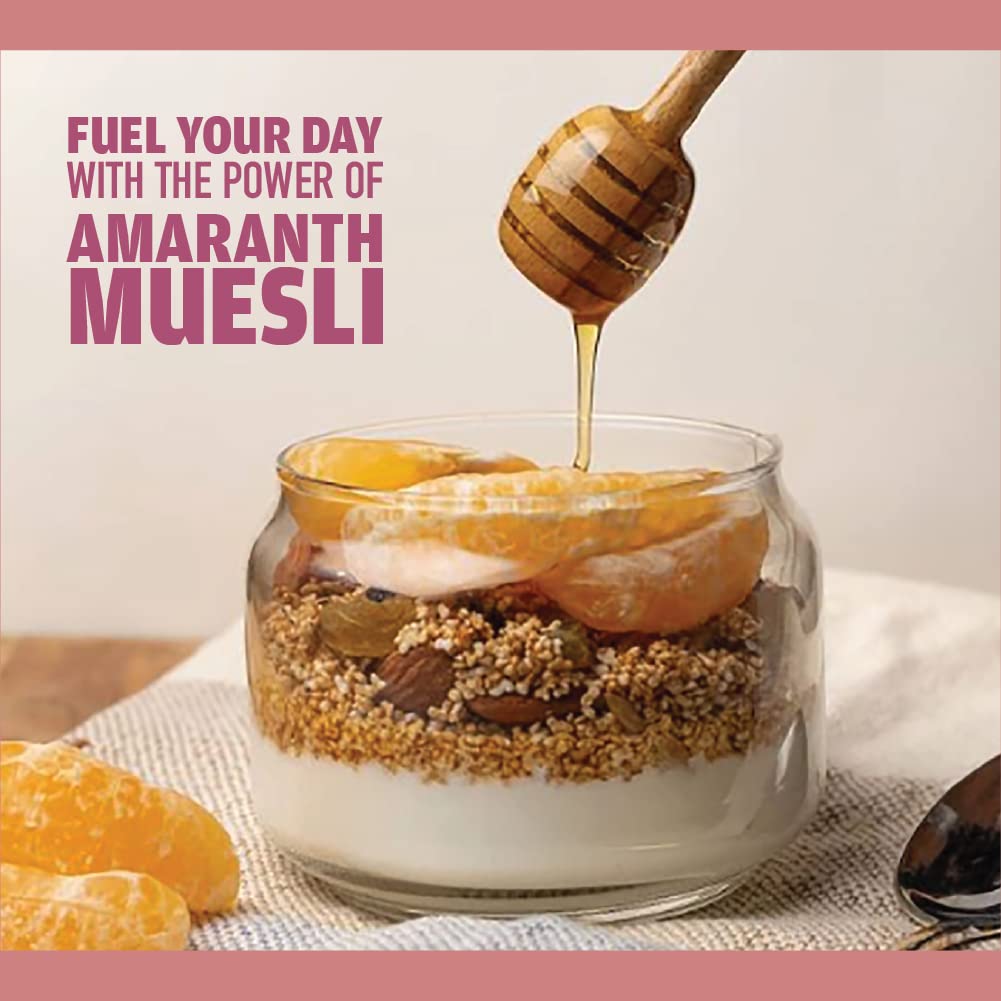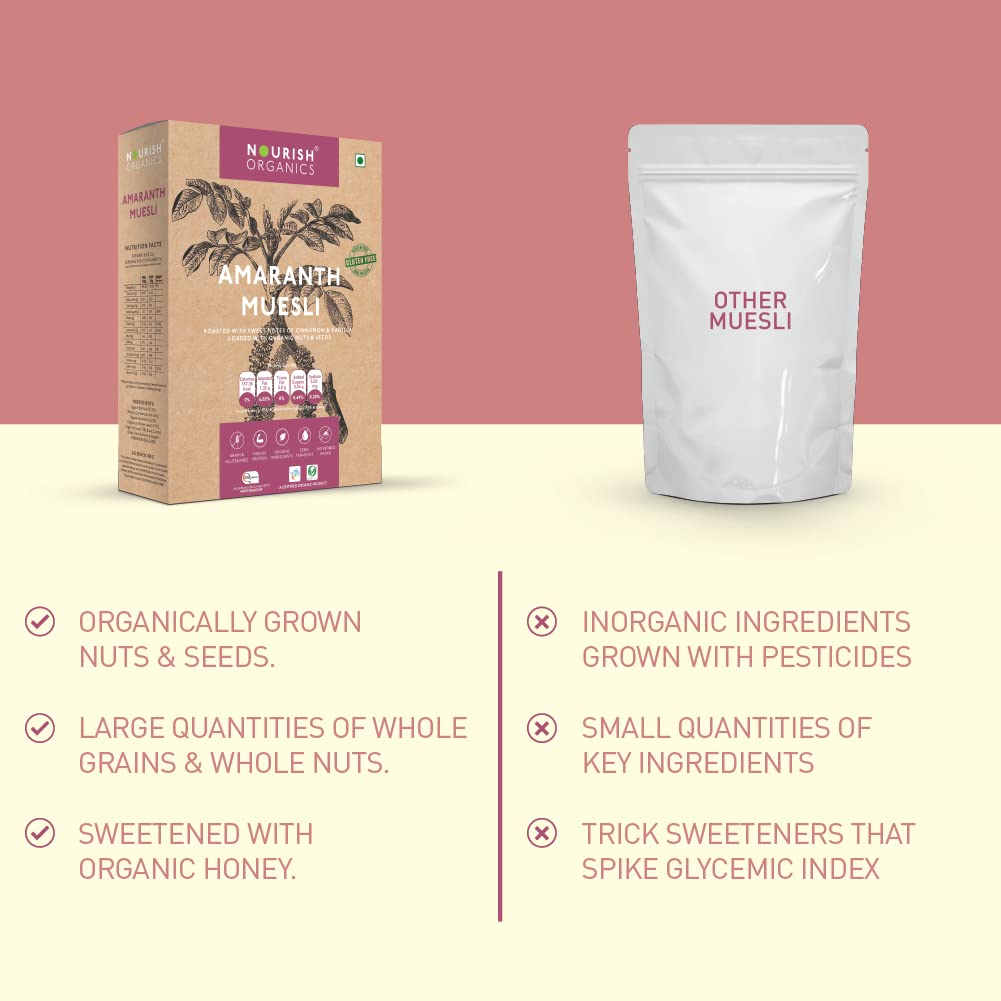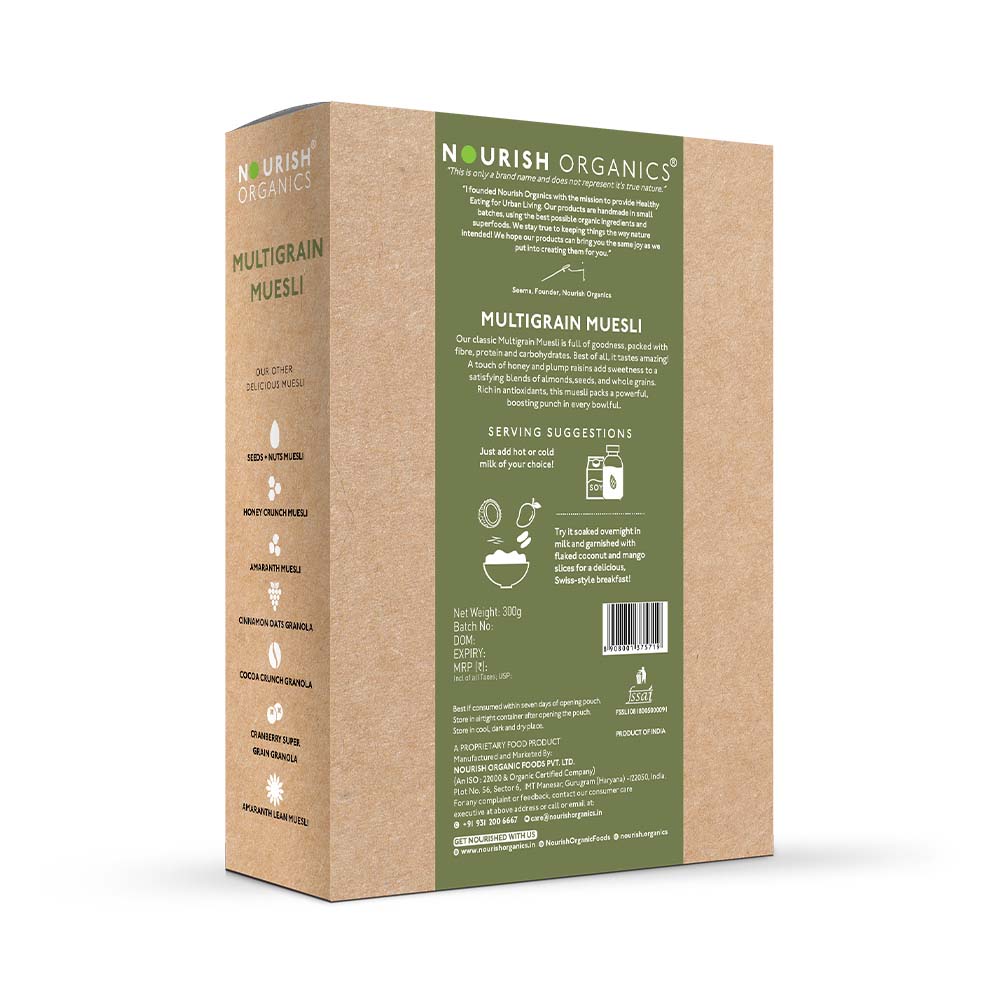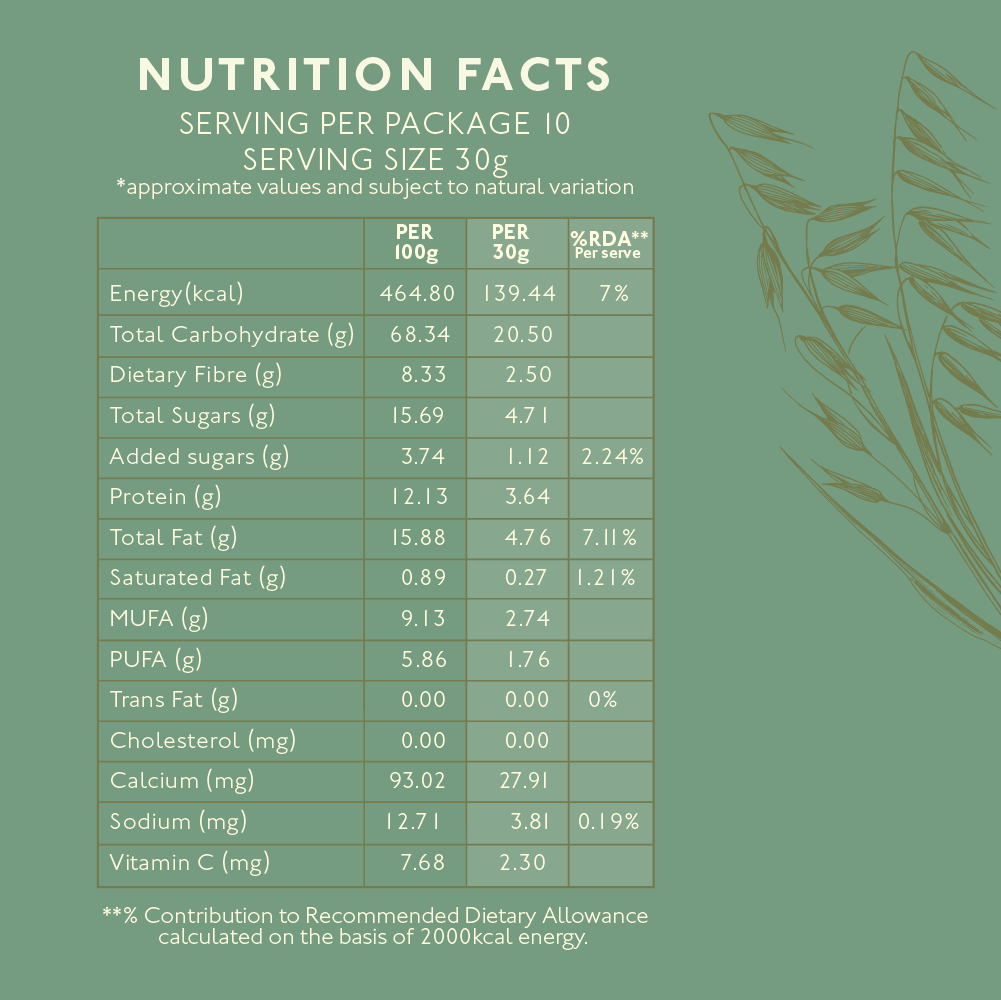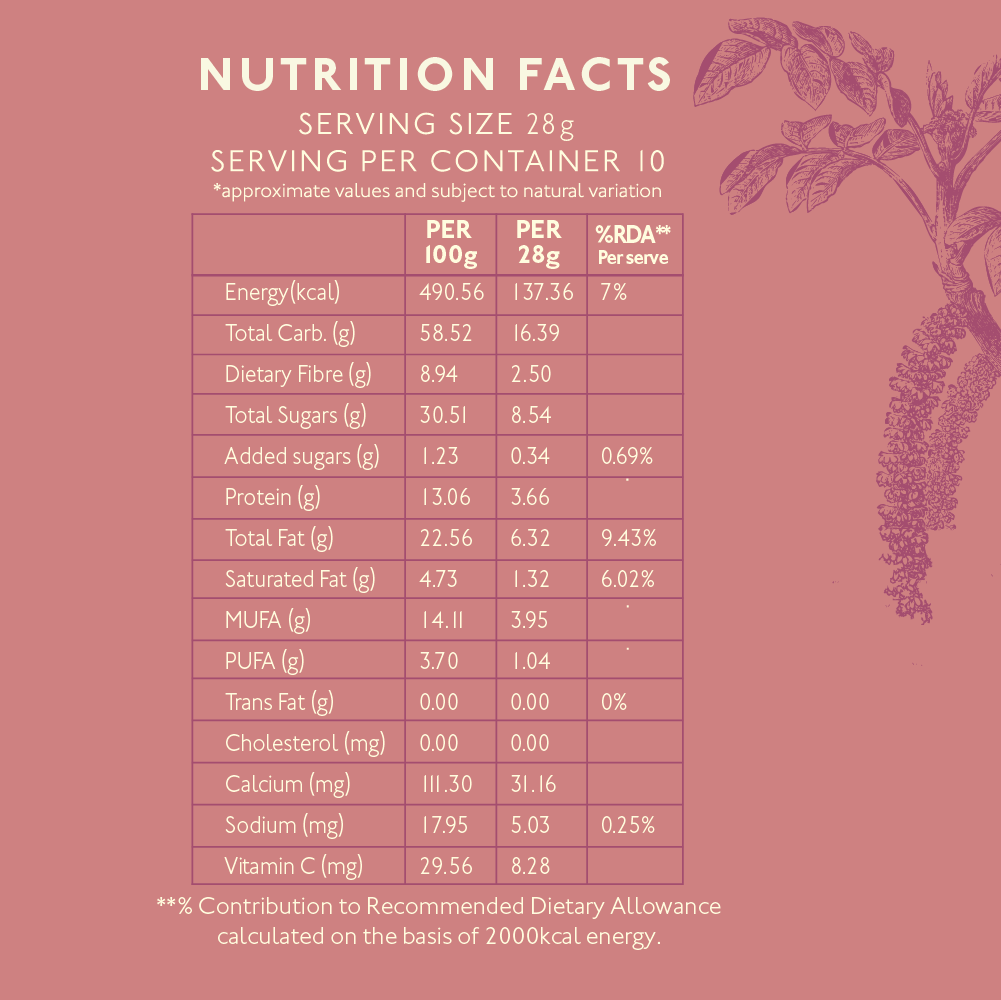 Gifting Pack - Breakfast Kit + FREE Artisanal Mason Glass Jar & Wooden Scoop!
Net Weight: 580g
Time to start your days on a healthy yet tempting note with our Breakfast Kit.
It includes two of our best-selling mueslis + FREE Mason Jar & Wooden Scoop --
1) Multigrain Muesli - 300g
2) Amaranth Muesli - 280g
3) Artisanal Mason Glass Jar with Airtight Lead
4) Wooden Scoop
The Multi-grain Muesli is full of the natural goodness of fibre, protein, healthy fats, and carbs. Best of all, it tastes amazing with a touch of honey and plump raisins. It is a satisfying blend of almonds, walnuts, seeds, and whole grains.
The Amaranth Muesli is a power-packed superfood with a nutty crunchy texture and sweet echoes of cinnamon and vanilla.
Our Artisanal Mason Jar is ideal for preserving pickles and jams as well as keeping muesli and cookies crunchy. The airtight seal locks in all the goodness.
An ideal present to give to relatives, co-workers, and employees during festivities.
Highlights
WHEAT FREE

ORGANIC INGREDIENTS

Zero
Trans Fat
Ingredients
Amaranth Muesli
Organic Dry fruits (38%) [Almond, Raisin, Cashew Nut], Organic Amaranth (26%), Organic sunflower seeds (17.5%), Organic Honey (15%), Black Currant, Dates, Vanilla extract & Organic CINNAMON (DALCHINI) 
Multigrain Muesli
Wheat flakes (30%), Rice flakes (17%), Barley flakes (17%), Organic Dry Fruits(15%) [Raisin, Almond], Organic Seeds (12%) [Sunflower seed, White sesame seed] & Organic honey (9%)
Nutritional Info
Amaranth Muesli
| | |
| --- | --- |
| Nutritional Detail | Per 30 g |
| CALORIES (kcal) | 138.6 |
| TOTAL CARB (g) | 17.4 |
| DIETARY FIBRE (g) | 3.3 |
| TOTAL SUGAR (g) | 9 |
| PROTEIN (g) | 3.3 |
| TOTAL FAT (g) | 6.3 |
| TRANS FAT (g) | 0 |
| MUFA (g) | 1.8 |
| PUFA (g) | 0.6 |
| CHOLESTEROL (mg) | 0 |
| SATURATED FAT (g) | 3.9 |
| CALCIUM (mg) | 42.9 |
| SODIUM (mg) | 4.2 |
| VITAMIN C (mg) | 33.9 |
Multigrain Muesli
| | |
| --- | --- |
| Nutritional Detail | Per 30 g |
| CALORIES (kcal) | 139.44 |
| TOTAL CARB (g) | 20.5 |
| DIETARY FIBRE (g) | 2.5 |
| TOTAL SUGAR (g) | 4.71 |
| PROTEIN (g) | 3.64 |
| TOTAL FAT (g) | 4.76 |
| TRANS FAT (g) | 0 |
| MUFA (g) | 2.74 |
| PUFA (g) | 1.76 |
| CHOLESTEROL (mg) | 0 |
| SATURATED FAT (g) | 0.27 |
| CALCIUM (mg) | 27.91 |
| SODIUM (mg) | 3.81 |
| VITAMIN C (mg) | 2.3 |