CHIA SEED GRANOLA PUDDING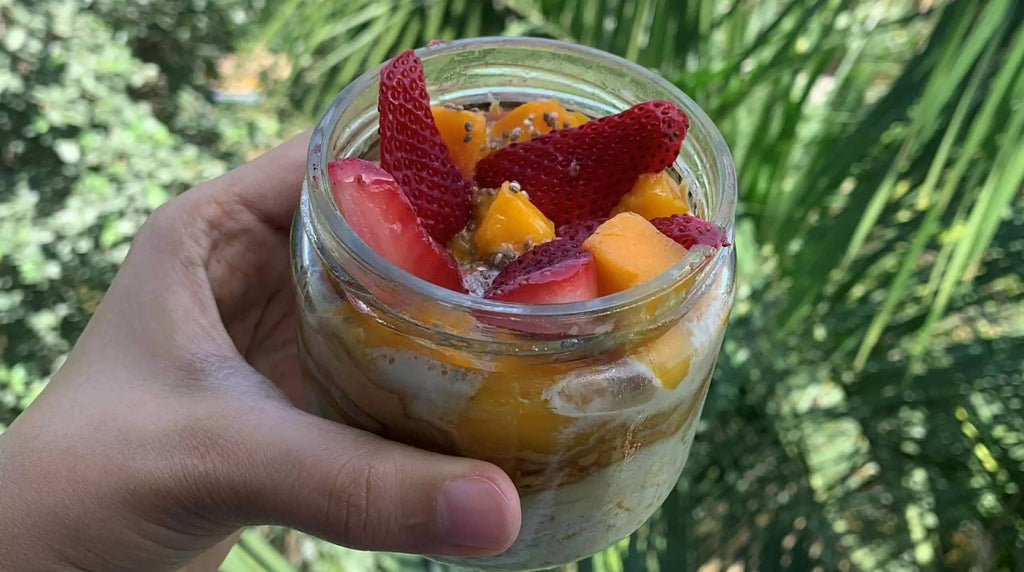 Ingredients:
– Oats granola – 2 tbsp
– Chia seeds – 2 tbsp 
– Skimmed milk  – 1 cup
– Strawberry crushed – 4 pieces
– Mango chunks  – ½ cup
– Fresh berries – ¼ cup
– Nuts and seeds – 2 tbsp
Method:
Add chia seeds and milk to a jar and stir together. Let it sit for at least one
hour or even more.
Stir the soaked chia seeds before layering.
In a serving dish make a layer of crushed strawberry and then of chopped
mango.
Pour chia seeds over layered fruits.
Over it put a thin layer of oats granola.
Sprinkle nuts and seeds of your choice.