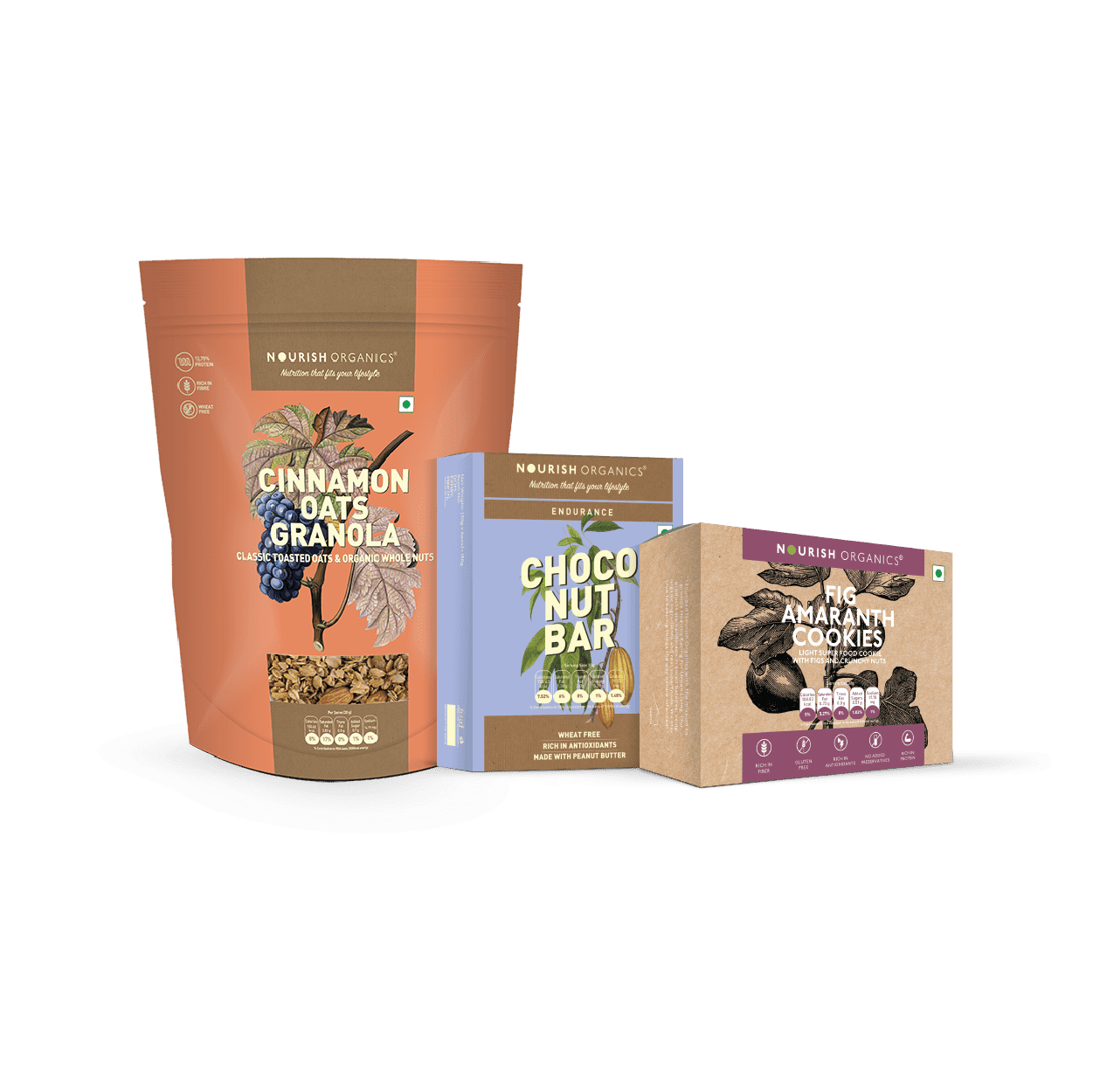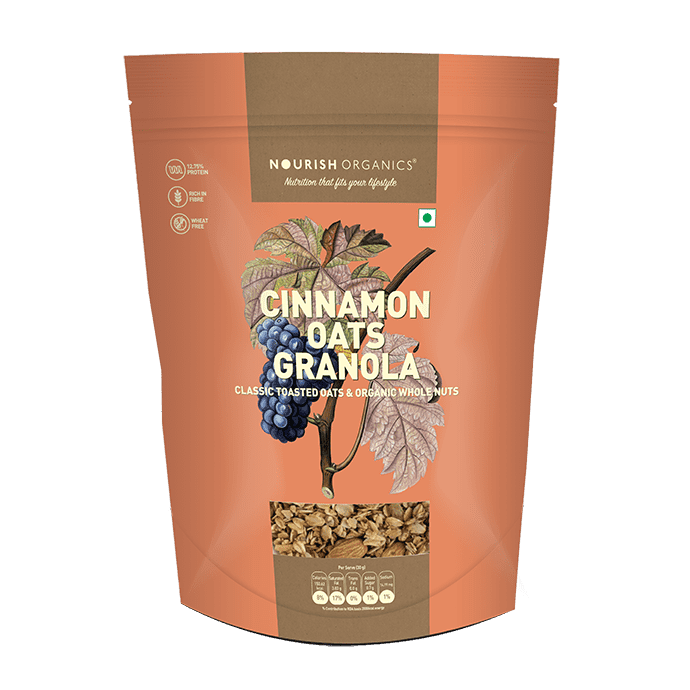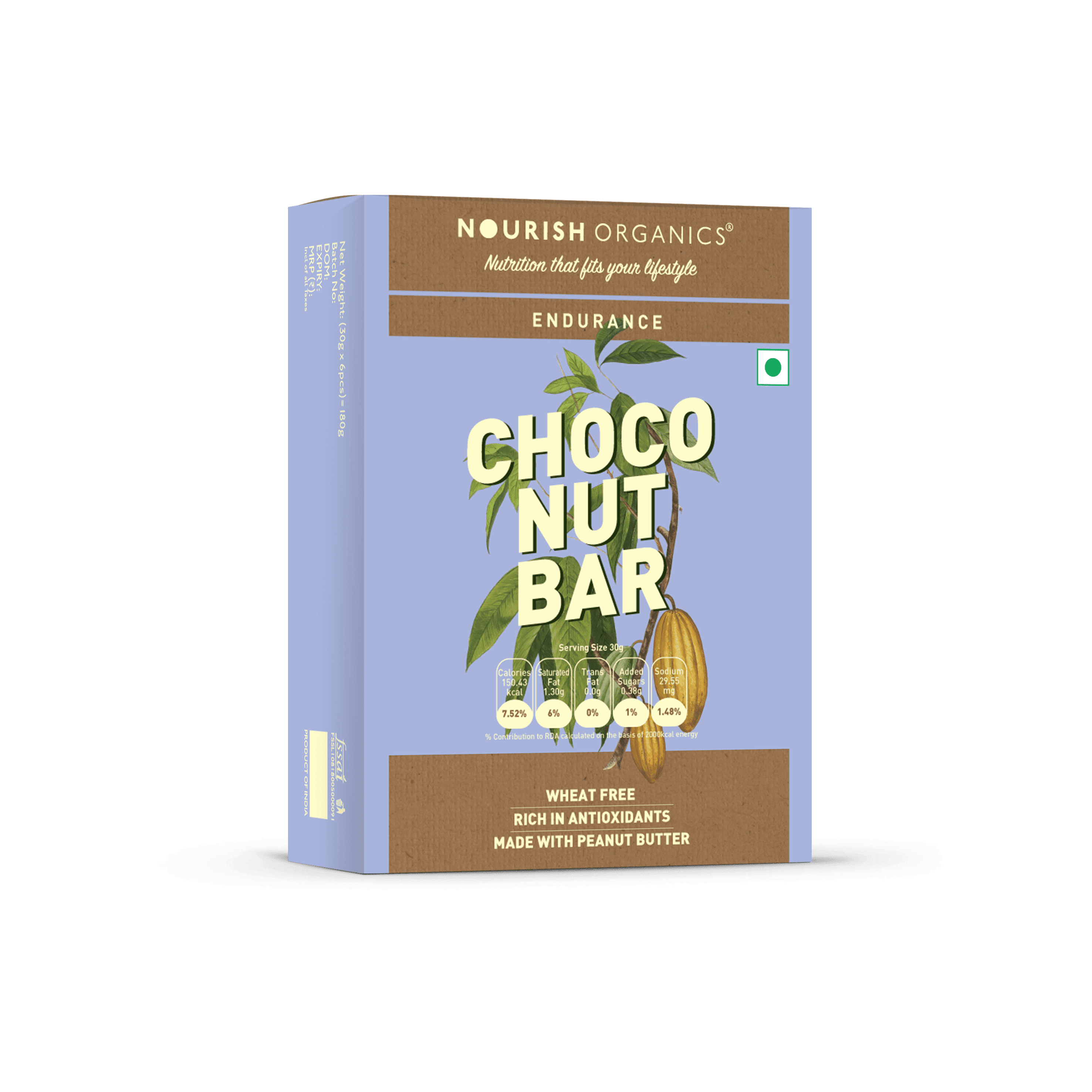 Tribe Favourites Bundle
Net Weight: 605g
Get your hands on hand-picked favourites of our tribe members - "Tribe Favourite Bundle", which includes Oats Granola, Fig Amaranth Cookies & Choco Oats Bar 
Oats Granola  -This healthful blend is chock-full of whole food goodness. Organic brown sugar and honey add a touch of sweetness, while cinnamon and vanilla add a warm and comforting flavor. 
Fig Amaranth Cookies  -These lightly sweetened cookies pack a super-food punch, with powerful ancient grain amaranth adding a satisfying crunchy texture. Try them with a bit of your favorite jam for a fast and easy treat! 
Choco Oats Bar   -With a delicious combination of juicy dates, whole oats, and crunchy sunflower seeds &  almonds, these bars are a perfect mix of chewy, crunchy, and sweet. Cacao nibs add a touch of chocolatey indulgence - enjoy them as a treat, any time of day!
Highlights
WHEAT FREE

ORGANIC INGREDIENTS

Zero
Trans Fat
Ingredients
Oats Granola
Oats flakes (45%), Organic honey (11%), Organic almonds (9%), Organic raisins (9%), Coconut flakes (9%), Coconut Oil (5%), Organic Brown sugar (2%), Cinnamon, Vanilla & salt
Fig Amaranth Cookies
Organic amaranth (25%), Organic sunflower seed (15%), Organic honey (15%), Organic almonds (10%), Organic cashew (10%), Organic raisins (5%), Oilve oil, Figs,& Dates (1.5%), Organic brown sugar & vanilla powder, Raising agent [INS500(ii)]
Choco Oats Bar
Dates (30%), Oats (12%), Organic cocoa nibs (10%), Organic sunflower seeds (10%), Organic raisin (9%), Organic honey (9%), Organic flaxseed (5%), Organic almonds (5%), Organic walnuts (4%), Organic cashew nut (3%), Cocoa powder
Nutritional Info
Oats Granola
| | |
| --- | --- |
| Nutritional Detail | Per 30 g |
| CALORIES (kcal) | 154.8 |
| TOTAL CARB (g) | 16.5` |
| DIETARY FIBRE (g) | 3.3 |
| TOTAL SUGAR (g) | 3.6 |
| PROTEIN (g) | 3.9 |
| TOTAL FAT (g) | 8.1 |
| TRANS FAT (g) | 0 |
| MUFA (g) | 3 |
| PUFA (g) | 1.2 |
| CHOLESTEROL (mg) | 0 |
| SATURATED FAT (g) | 3.9 |
| CALCIUM (mg) | 112 |
| SODIUM (mg) | 9.6 |
| IRON (mg) | 0.9 |
| VITAMIN A (mg) | 51 |
| VITAMIN C (mg) | 0 |
Fig Amaranth Cookies
| | |
| --- | --- |
| Nutritional Detail | Per 30 g |
| CALORIES (kcal) | 139.5 |
| TOTAL CARB (g) | 15.9` |
| DIETARY FIBRE (g) | 4.2 |
| TOTAL SUGAR (g) | 8.1 |
| PROTEIN (g) | 3.3 |
| TOTAL FAT (g) | 6.9 |
| TRANS FAT (g) | 0 |
| MUFA (g) | 4.5 |
| PUFA (g) | 1.5 |
| CHOLESTEROL (mg) | 0 |
| SATURATED FAT (g) | 0.9 |
| CALCIUM (mg) | 4.2 |
| SODIUM (mg) | 3 |
| IRON (mg) | 1.2 |
| VITAMIN A (mg) | 69 |
| VITAMIN C (mg) | 1.2 |
Choco Oats Bar
| | |
| --- | --- |
| Nutritional Detail | Per 30 g |
| CALORIES (kcal) | 132.9 |
| TOTAL CARB (g) | 18.6` |
| DIETARY FIBRE (g) | 2.4 |
| TOTAL SUGAR (g) | 11.4 |
| PROTEIN (g) | 2.7 |
| TOTAL FAT (g) | 5.4 |
| TRANS FAT (g) | 0 |
| MUFA (g) | 2.1 |
| PUFA (g) | 1.8 |
| CHOLESTEROL (mg) | 0 |
| SATURATED FAT (g) | 1.2 |
| SODIUM (mg) | 1.8 |