Baking Memories: Fig Amaranth Cookies and Heartfelt Moments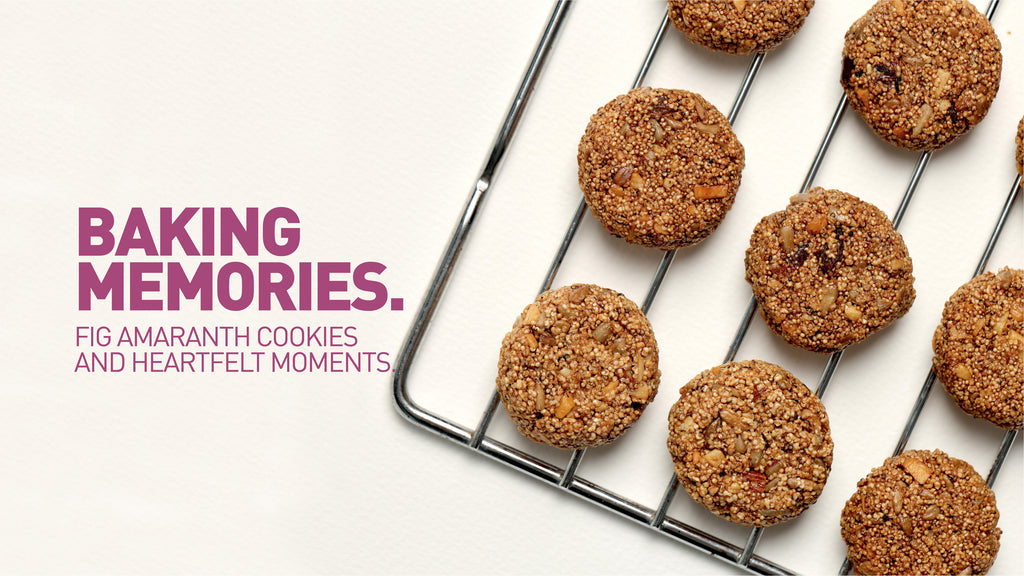 Baking isn't just about making treats; it's about creating memories that last a lifetime. Dive into the world of baking with Nourish Organics' Fig Amaranth Cookies – a cookie that not only satiates your sweet tooth but also weaves stories of love and togetherness.
Family Baking Traditions:
Incorporate Fig Amaranth Cookies into your family's baking traditions. Whether it's a weekend baking session with the kids or a special occasion with loved ones, these cookies add a touch of warmth to every moment.
Cookie Decor:
Get creative with cookie decorating using Fig Amaranth Cookies as your canvas. Use natural food colors, dried fruit, and nuts to transform each cookie into a mini masterpiece, making your baking experience an artistic adventure.
Sweet Celebrations:
Celebrate life's milestones with a sweet touch. Gift boxes of Fig Amaranth Cookies as party favors, create cookie towers for dessert tables, or customize cookies with celebratory messages to make every moment unforgettable.
Let Fig Amaranth Cookies be the thread that weaves love, memories, and moments together in the tapestry of your life.