PRE WEDDING DIETS: 6 ESSENTIAL FOODS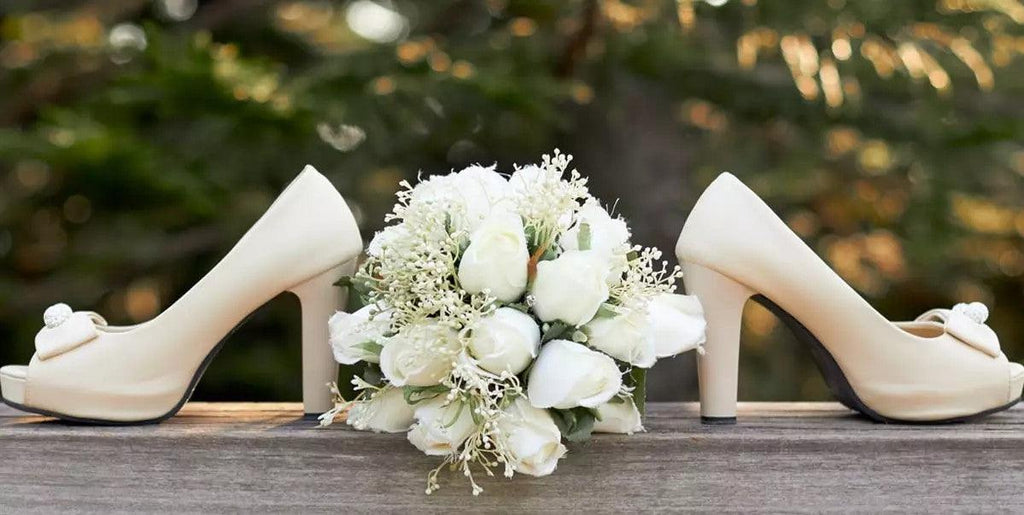 Here comes the bride, radiant and bright! 
So your big day is just around the corner, and you're understandably nervous. Have the guests RSVPed? Can the venue seat everyone? Have the caterers confirmed? Does your lehenga sparkle in all the right places? Weddings are stressful, and all this stress can end up taking a toll on your health if you don't take care of yourself. Luckily, the right diet can help keep your nerves calm and the wedding anxiety at bay!
A pre-wedding glow takes days to achieve, and it becomes even more important to get your diet right in the weeks leading up to your wedding, and of course, on the big day itself. But pre-wedding diets don't need to be strenuous or difficult. From balanced meals and nutritious snacks to staying hydrated and avoiding sugar, bridal diets can be nourishing and wholesome, and you might even make a permanent lifestyle out of it! 
We've put together a list of 6 essential foods to incorporate easily into your diet, for a nourished mind and a healthy pre-wedding body! 
Fibre, fibre, and more fibre! 
A fibre rich diet is not only important for optimum digestive functions, but also lowers cholesterol levels, helps maintain blood sugar, and reduces the risk of diseases. What's more, since it helps in the circulation of blood, fibre is also tremendously beneficial for the skin. Adding fiber-rich foods such as fruits, vegetables, lentils, granola and whole grains in your pre-wedding diet can help you achieve the radiant bridal glow that will make you stand out on your wedding day! 
Try our Almond Buckwheat Cookies and Active Flax Seeds for some tasty, fibre-rich snacks that you can eat on the go. 
Add some colour to your diet
Listen to your mom! If you really needed a sign to add vegetables and fruits in your diet, this is it. The more colourful your food, the healthier it is. Fruits and vegetables contain fibre, antioxidants, and vitamins, along with minerals like magnesium, zinc, and phosphorous that are important to keep your energy and health levels up through the hectic days leading up to the wedding. Add your favourite veggies to a salad, and give it an extra crunch with our Pumpkin Seed Mix and Honey Roasted Almonds, or snack on our Fruit and Nut Medley!
Nuts for Seeds
Nuts and seeds are powerhouses of nutrition and are absolutely essential for your diet— wedding or not. Almonds, sunflower seeds, and pumpkin seeds are rich in Vitamin E that helps in improving the texture of the skin, is beneficial for eyesight, and boost immunity. Walnuts, peanuts, flax seeds, and chia seeds are rich in Omega-3 essential fats that not only help in reducing anxiety and preventing inflammation but also make the skin and hair healthier. 
Grab our Omega Seed Mix or Mixed Nut Medley for a quick, nutty fix!
Yogurt? You got it!
Yogurt contains calcium, vitamin B, protein, probiotics, phosphorous, manganese, and magnesium (and many more micronutrients!) that are essential for the immune system and overall body functions. Calcium is especially important for healthy bones and teeth, and will help you achieve the perfect smile for your big day! Furthermore, yogurt is a natural anti-aging agent and can help improve the skin and reduce dark circles and sunburns. Yogurt also helps keep the gut clean, aiding digestion and ensuring that your system has good bacteria. 
Spice up your cup of yogurt with our Cranberry Super Grain Granola or some Roasted Almond Cranberry Trail Mix! 
Time-Tested Turmeric 
We're all familiar with The Haldi Ceremony as a wedding ritual; did you know that turmeric has outstanding anti-inflammatory properties, and is one of the best foods for the skin? It also has some incredible medicinal properties which help keep diseases at bay, which is why it is a must for your diet! 
We recommend some good ol' Haldi doodh before bed, or even some of our delicious Chia Turmeric Cookies! 
The Big Day! 
Your better half awaits, along with your nearest and dearest, and as you get into your finery, you need all your strength to enjoy this momentous day. Start the day right with our Multigrain Muesli and some fruits for energy to keep you going for the next few hours, and ask your bridesmaids to keep a healthy snack at hand for you, whether it's our Banana Oats Bars, your favourite Trail Mix, or some Tomato Herb Flax Crackers. 
If your wedding is in the winter, it's even more important to eat right so that your immunity is at its best. Keep a pack of Honey Roasted Almonds with you to munch on whenever you need some plant power. For summer weddings, adding cool foods like yogurt with muesli or crisp salads with seed mixes is ideal to prep your body for all the partying. 
Stay hydrated, and most importantly, don't forget to have fun! 
We hope that you have a lovely wedding, and we wish you a healthy, happy, and nourishing married life!