PERFECT PARFAIT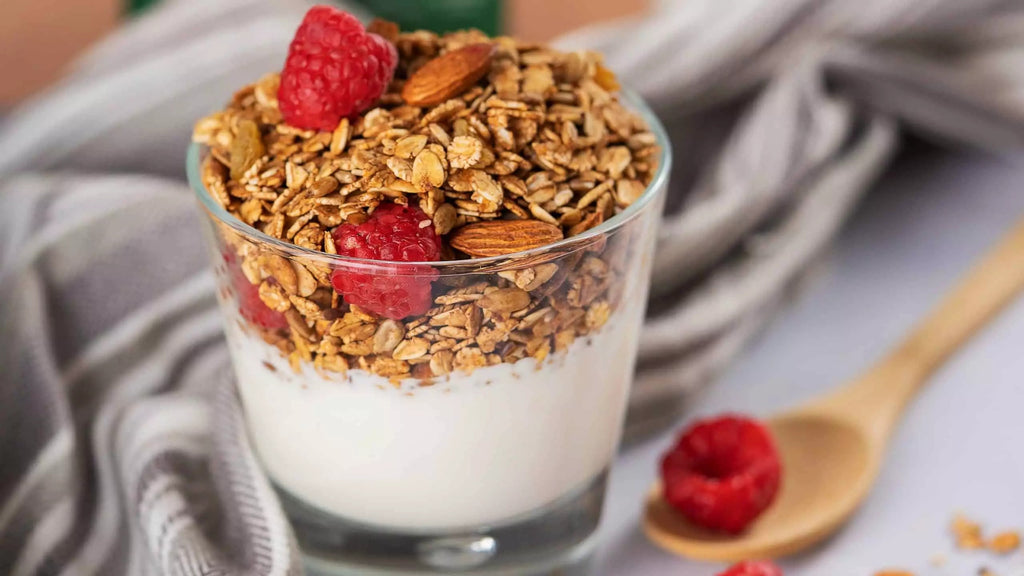 Ingredients
– Greek Yoghurt -1 cup
– Coconut sugar – to taste
– Lime juice – 1 tsp
– Seeds + Nuts Muesli – 1 cup
– Strawberries – ½ cup
– Raspberries or Blueberries – ½ cup
– Almond butter/ Peanut Butter/ Hot chocolate – for topping
Method:
Mix together some greek yogurt, a pinch of coconut sugar, and some lime juice in a parfait glass. (If you're really feeling indulgent- go ahead and some cream cheese too!)
Chill for 4-5 hours.
Mix together our Seeds + Nuts Muesli with strawberries, raspberries, cherries, or blueberries, and scoop it onto the parfait glass.
Top it up with almond butter, peanut butter, berry compote, or even some hot chocolate sauce!
Voila— you've got yourself a perfectly nourishing, crunchy, creamy parfait!