Cook Up a Storm For Your Mom on This Mother's Day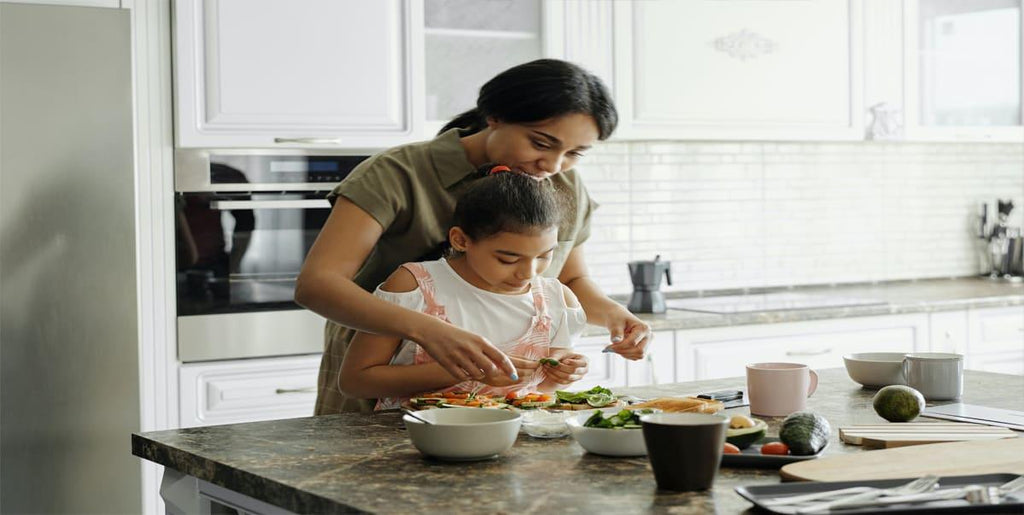 This Mother's Day, make the most of your time together in quarantine with these simple, delicious and nutritious breakfast recipes that are sure to make your mother feel extra special and loved.
Use MOMento at checkout to get 20% OFF on your order.
DATE WITH LATTE
Ingredients:
1 cup cold coffee (mix a tablespoon of instant coffee into a cup of water)
1 1/2 cups almond milk
1/2 cup chopped, pitted dates
1 teaspoon vanilla essence
1 cup of ice
pinch of sea salt
Method:
Put all the ingredients into the blender. Serve immediately with a side of our Chocolate Coconut Cookies!
CRUNCHY OATMEAL PANCAKE
Ingredients:
2 medium ripe bananas (best when they have lots of brown spots)
2 eggs
1/2 cup unsweetened almond milk
1 teaspoon vanilla extract
1 ½ cups old fashioned rolled oats, gluten free if desired
2 teaspoons baking powder
½ teaspoon ground cinnamon
¼ teaspoon salt
Olive oil (for cooking)
Nourish Organics Cranberry Super Grain Granola (for garnishing)
Maple Syrup/ Honey (for garnishing)
Method:
Blend all the ingredients except all olive oil and garnishes until completely smooth. Coat the griddle with olive oil and place over medium heat. Once the pan is hot, add the batter to the griddle for each pancake and cook until the pancakes slightly puff up and you see a few bubbles along the edges. Flip and cook until golden brown on underside. Garnish with a handful of our Cranberry super grain granola and maple syrup.
MANGO SMOOTHIE BOWL
Ingredients:
2 large mangoes (peeled, chopped and frozen)
1 cup coconut milk
I cup almond milk
2 tsp honey
1 banana (chopped and frozen)
Toppings:
Nourish Organics Fruit & Nut Trail Mix
Nourish Organics Omega Seed Mix
Nourish Organics Oats Granola
Fresh mango (peeled and chopped)
Method:
Blend all the ingredients until smooth. Divide the smoothie into bowls. Top with the toppings of your mom's choice!
Surprise her with a hearty breakfast in bed to kick off this special day on a healthy note!
All of us at Noruish Organics wish YOU a very Happy Mother's Day!