Fig Amaranth Cookies: Where Wholesome Meets Divine Delight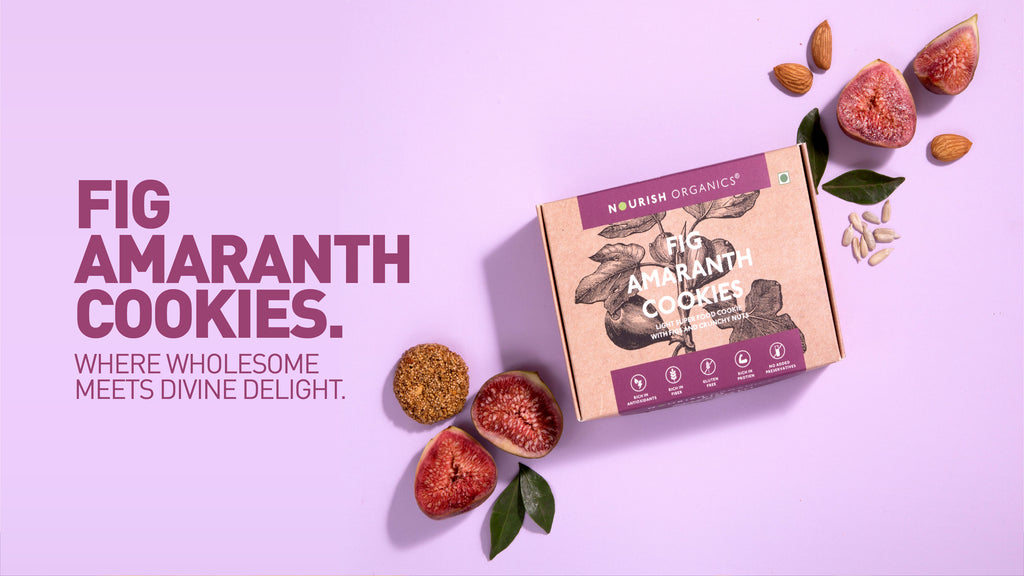 Dive into the world of Fig Amaranth Cookies, a symphony of flavors that redefine the art of indulgence. Nourish Organics brings you a treat that's as delicious as it is nutritious, making dessert time an experience of pure delight.
The Perfect Harmony:
Fig Amaranth Cookies are the result of a harmonious blend of ancient grains and succulent figs. Amaranth, a powerhouse of nutrients, meets the natural sweetness of figs to create a cookie that satisfies your taste buds and nourishes your body.
A Sweet & Nutrient-Rich Escape:
Experience a guilt-free escape into the world of flavors with Fig Amaranth Cookies. These cookies boast a wholesome ingredient list that includes amaranth, figs, and a touch of sweetness. Indulge in a treat that's rich in fiber, vitamins, and antioxidants.
In the Kitchen: Serving Suggestions:
Upgrade your dessert platter or tea time with Fig Amaranth Cookies. Pair them with a cup of herbal tea for a cozy evening ritual or use them as a base for a delectable ice cream sandwich. The possibilities are endless when it comes to creating delightful moments with these cookies.
Let Fig Amaranth Cookies transport you to a realm of taste and well-being. With every bite, experience the joy of enjoying a dessert that's as wholesome as it is delightful.