Radiate Joy: The Art of Gifting Wellness with Nourish Organics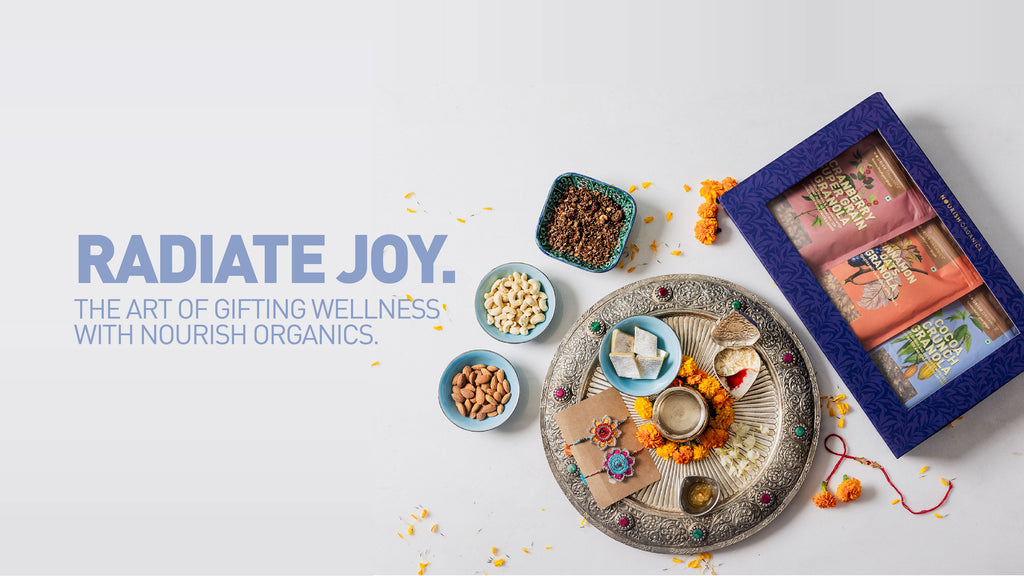 As the festive season approaches, it's time to embrace the spirit of giving – and what better way to do that than by gifting the goodness of Nourish Organics? Elevate your gifting game by offering your loved ones not just presents, but tokens of well-being and health.
Gifts that Matter:
In a world overflowing with material possessions, the gift of health stands out. Nourish Organics offers a range of festive gift options that reflect your care and thoughtfulness. From curated assortments of organic treats to personalized bundles, each gift carries a message of well-being.
Personalized Wellness:
No two individuals are the same, and neither should their gifts be. Create personalized gift sets by selecting products that align with the recipient's preferences and dietary needs. Whether they're a fan of Omega Seed Mix or have a sweet tooth for Fig Amaranth Cookies, you can tailor the gift to their taste.
Packaging with a Purpose:
Sustainability is at the heart of Nourish Organics. Extend your eco-consciousness to your festive gifting by opting for environmentally friendly packaging. Reusable containers, recycled materials, and earth-friendly wrapping add an extra layer of care to your presents.
This festive season, spread joy that goes beyond the surface. Give the gift of wellness with Nourish Organics, and watch as your thoughtful gestures light up faces and hearts.