Health Bars: Health in Every Bite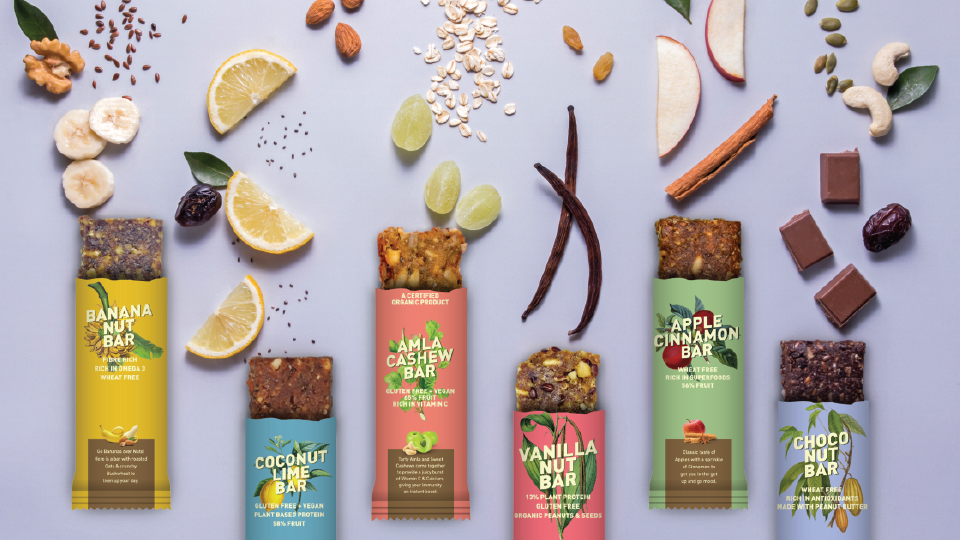 When hunger strikes in the middle of a busy day, what's your game plan? Chips, chocolates, biscuits? Sure, they might provide a quick fix, but they also bring along empty calories and unwanted sugar. Enter: health bars. These compact, convenient, and delicious snacks from Nourish Organics are here to transform your snack game.
Why Health Bars? 
Nutritious  Health bars are exactly what they sound like – bars packed with nutrients. They offer a perfect balance of protein, fiber, healthy fats, and essential vitamins and minerals, ensuring you get a wholesome dose of nutrition in every bite.
Meet Our Stars: Nourish Organics' Health Bars 
At Nourish Organics, we believe in making health easy and delicious. That's why we offer a range of nutritious bars that cater to various taste preferences and health goals.
Our Whole Food Bars, available in delightful flavors like Vanilla Nut, Coconut Lime, Choco nut, Banana nut, apple cinnamon and Amla Cashwe are created with the belief that food should be delicious, nutritious, and good for the planet.
Your Ideal Snack Companion
Whether you're at work, at the gym, or on the road, our health  bars are designed to give you the energy boost you need. They're perfect as a mid-morning snack, a pre-workout fuel, or a late-night munch. They're also an excellent choice for those days when you're running late and need a quick, healthy breakfast on-the-go.
The Nourish Organics Promise
We're dedicated to keeping our bars as natural as possible. That's why our nutritious bars are free from artificial flavors, colors, and preservatives. They're made from 100% certified organic ingredients.
So, ready to elevate your snacking? Choose nutritious, choose delicious, choose Nourish Organics.