Protein Bars: A Power-Packed Snack for the Modern Go-Getter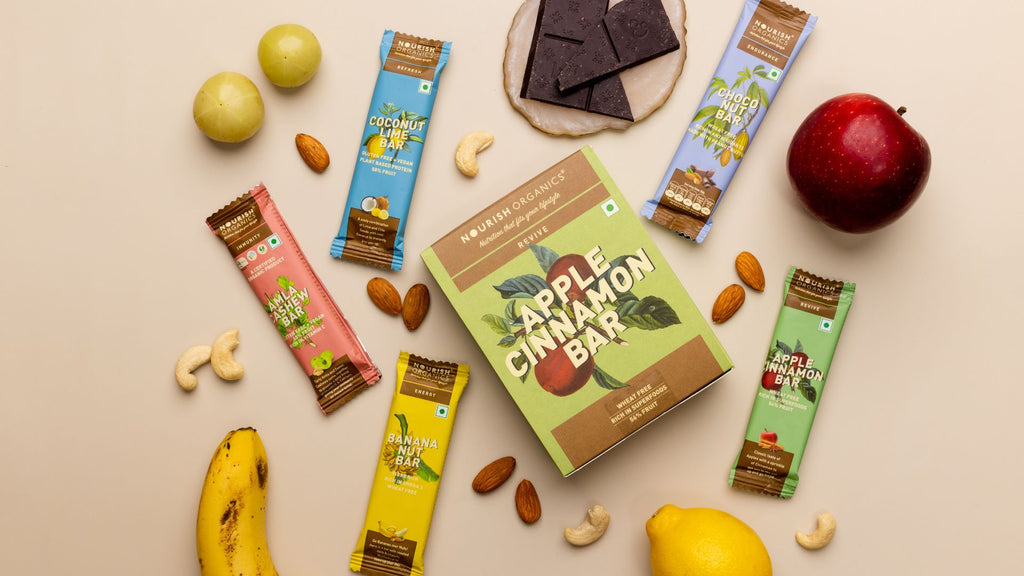 In today's fast-paced world, finding a snack that's both nutritious and convenient can feel like an impossible task. That's why we're bringing you the healthiest protein bars from Nourish Organics designed to fuel your day without compromising on taste or nutrition.
Protein Bars: More than Just a Snack 
A protein bar is not just a snack—it's a compact package of high-quality protein, healthy fats, and complex carbs. It's the perfect ally for your health and fitness goals, providing the essential nutrients you need to power through your day, recover from a workout, or simply satisfy your cravings in a healthy way.
Meet Our Range of Healthiest Protein Bars 
Our protein bars at Nourish Organics aren't your run-of-the-mill protein bars. We've taken great care to craft a line of Whole Food Bars that combine the power of plant-based protein with the goodness of 100% certified organic ingredients.
Making the Healthy Choice 
Choosing our protein bars means choosing a snack that's free from artificial preservatives, colors, and flavors. It means choosing a snack that's high in protein and fiber, and low in added sugars. But most importantly, it means choosing a snack that's as delicious as it is nutritious.
Ready to make the switch to healthier snacking? Give our healthiest protein bars a try and discover a new way to fuel your body and satisfy your cravings.