Healthy Active Flax Seeds in Summer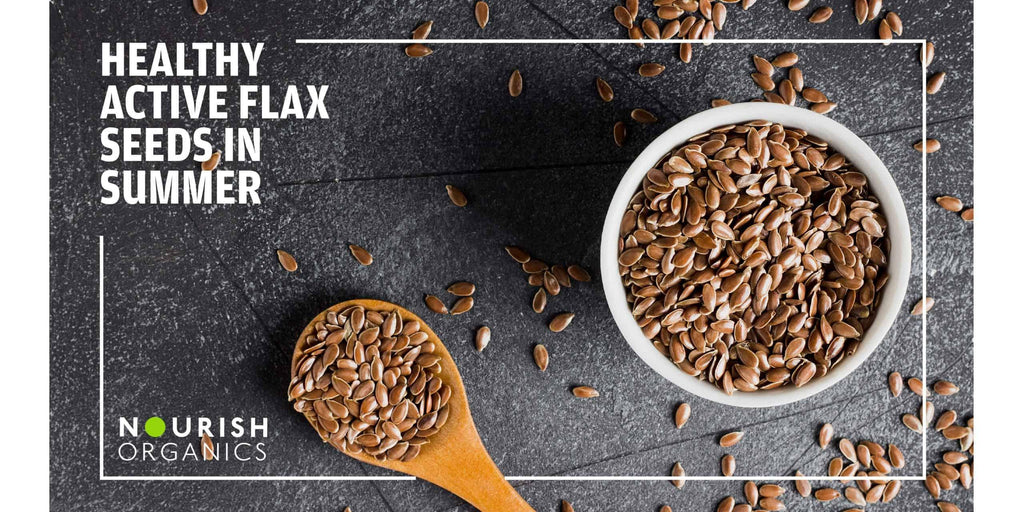 Aguas frescas or spanish for cool / fresh waters is a summer must have in every household. When the heat gets to you and dehydration seeps in, nothing helps like a cold glass of freshly made agua fresca. And the best part, you can have as many combinations as you like with ingredients already available in your kitchen! Easy to prepare and refreshing to have, it definitely tops my list of summer essentials.
A freshly brewed aqua fresca not only helps in keeping your body cool throughout the day but is also great to keep your mind fresh and rejuvenated. Ingredients like cucumber, mint etc in the aqua fresca are great antioxidants and help flush out toxins from the body.
These jars of fresh and cool goodness are perfect to make and store in large quantities and carry to work or even as a workout drink. You can drink them anytime and anywhere instead of giving in to the deadly craving of sweetened sodas. Oh and poured into a cute tumbler, you're all ready to slay Instagram as well!
Here are my top picks for some of the freshest, most delish aqua fresca recipes to keep you cool through the dreary summer months!
1. Coconut water with lemon and mint- get that burst of morning freshness and fight the free radicals with this beautiful blend.
 
2. Sattu blended with Buttermilk- makes for a nutritious and cooling summer drink. A wholesome drink loaded with protein and calcium, perfect to start your morning on an energetic note. I like toasting some flax seeds and sprinkling them over this blend. Flax seeds add the right omega punch for a buttermilk on the go!
3. Cold brewed iced tea with lemongrass- great drink to relieve bloating and lower cholesterol, this blend is also known to help with anxiety and calm the mind.
4. Bel or raw mango traditional drinks- a soulful blend of typical Indian flavours, this drink is a cure to all your digestive problems. You could add in some edible camphor and it'll cool your stomach like no other.
 
 5. Cucumber lemon and mint- a perfect detox blend, this drink is sure to keep you cool throughout the day. It helps in weight loss and improves hydration in the body.
 Keep away the summer dullness with these oh-so-refreshing summer coolers and help your body, mind and soul hydrate, rejuvenate and stay fresh!