HEALTHY HOLIDAY SEASON RECIPES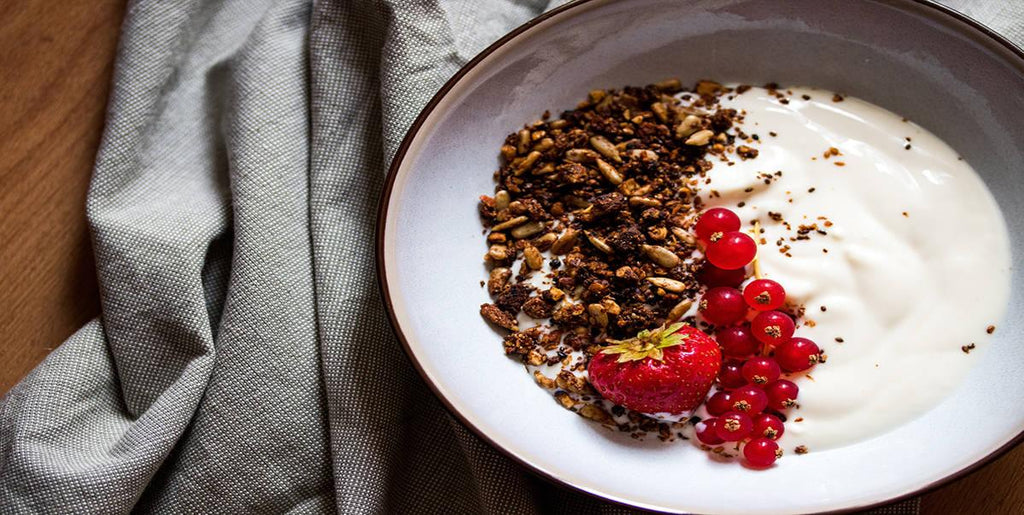 The Holiday Season brings with it feelings of warmth, togetherness and homeliness! Many of us relish the festivities from the comforts of our own four walls, away from the hustle and bustle of work-life. But being a holiday couch potato also comes with a chance to experiment in the kitchen, and that too in healthy ways! Here are some great ways to use Nourish Organics products to give yourself some healthy holiday treats!
Warm Winter Granola Bowls
Winter is all about warm and cozy breakfasts, and while daily French toast would be perfect, it isn't too practical on the wallet or the waistline! Here's how to whip up a healthy Warm Winter Granola Bowl:
 Ingredients:
2 cups Nourish Organics Oats / Cocoa Crunch / Cranberry Super Grain Granola

½ cup Almond Milk

¼ cup Greek Yoghurt

1 Apple thinly sliced

1 Tablespoon Organic Honey / Maple Syrup

Nourish Organics Omega Seed Mix to sprinkle

A pinch of Cinnamon to sprinkle 
Instructions: 
Heat the Almond Milk and pour over the Granola in a bowl. Spoon the yoghurt on top and garnish with the apples, honey / maple syrup and seed mix. Top with cinnamon and eat immediately!
Guacamole on Flax Crackers
Having guests over to share your holiday spirit? Then here's a recipe that goes absolutely perfectly with Nourish Organics Tomato & Herbs Flax Crackers: 
 Ingredients:
¼ cup finely minced Onion

3 ripe Avocados

1 ½ tablespoons fresh lime juice

2 tomatoes

¼ cup cilantro / coriander leaves, roughly chopped

½ teaspoon salt, or more to taste

1-2 teaspoons Paprika / Chilli powder for added spice (optional)
Instructions:
Cut avocados in half, lengthwise, and remove the put. Scoop out the flesh and add to a bowl. Add lime juice and then, using a fork, mash until creamy but still chunky. Stir in the tomatoes, cilantro, onions, salt and Paprika / chilli powder. Taste and adjust salt. Scoop out dollops of the mixture onto individual Nourish Organics Tomato & Herbs Crackers and serve as hors d'oeuvres.
Almond Walnut Chocolate Balls 
Everyone gets a sweet-craving every now and then, and winter is no different. Here's a great way to combine chocolate and nuts to make a healthy but hearty dessert to satiate cravings and also put your conscience at ease: 
 Ingredients: 
Instructions:
Put everything into a food processor and blend till you get a coarse meal that sticks to your fingers when you press it. Scoop out 1 tablespoon at a time and make a ball. Keep it in the fridge for up to 3 days. 
 These are just a few of the numerous ways in which you can make your holiday meals both hearty and health conscious. So it's time to put on that Chef's hat and put your culinary creativity to the test! Here at Nourish Organics, we're bringing you a one-stop online shop to buy healthy seeds, organic cookies, breakfast cereals and nuts in India!