High Protein Snacks: The Power-Packed Solution to Your Hunger Pangs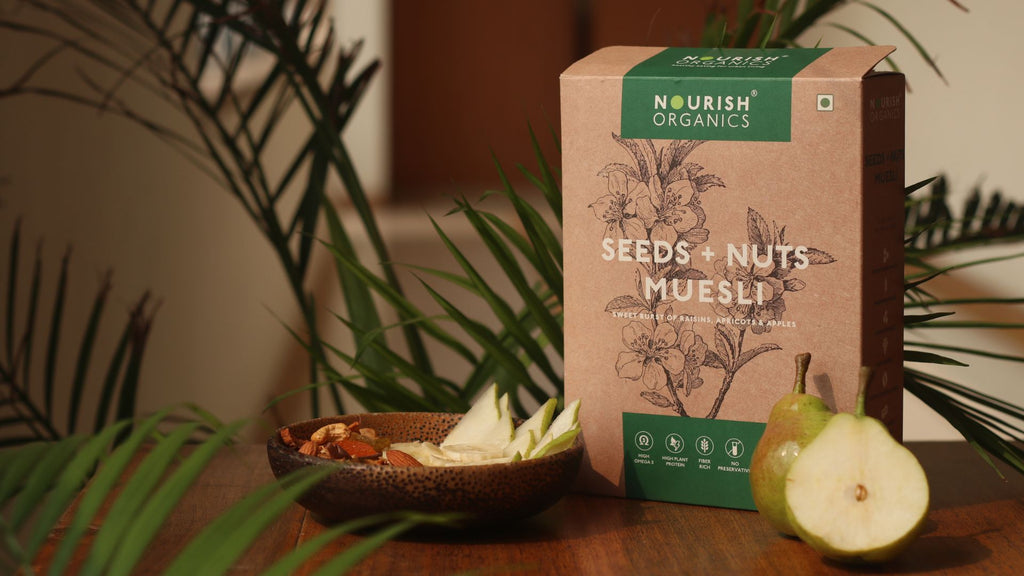 It's 4 PM, your stomach is growling, and you're in need of a snack. The question is, do you grab the nearest candy bar, or do you opt for a healthier, high protein snack? At Nourish Organics, we believe in empowering our community with the knowledge and products to make healthier snacking decisions.
The Power of Protein
Why go high protein, you ask? Protein is one of the most vital nutrients for our bodies. It plays a critical role in repairing and building tissues, producing enzymes, and bolstering our immune system. By incorporating high protein snacks into your diet, you're not just satisfying your hunger—you're fueling your body with essential nutrients it needs to thrive. 
The Nourish Organics Difference 
At Nourish Organics, we've made it our mission to make high protein snacking as delicious as it is nutritious. Our range of protein-packed snacks like Protein Puffs, Whole Food Bars, and Nutritious Bars are crafted with organic, all-natural ingredients that are as good for the planet as they are for your body. 
Getting Creative with High Protein Snacks
But don't think high protein snacking has to be dull. With a bit of creativity, you can transform our Protein Puffs into a delicious savoury trail mix or use our Whole Food Bars as the base for a mouthwatering, protein-rich dessert. For inspiration, check out our recipes on the Nourish Organics blog!
It's Time to Power Your Snacking
So the next time hunger strikes, make the power-packed choice. Explore our range of high protein snacks and discover the delicious, nutritious solution to your snack-time woes. After all, your body deserves nothing less than the best.