Popeas – Where Crispy Meets Healthy: Your New Snacking Obsession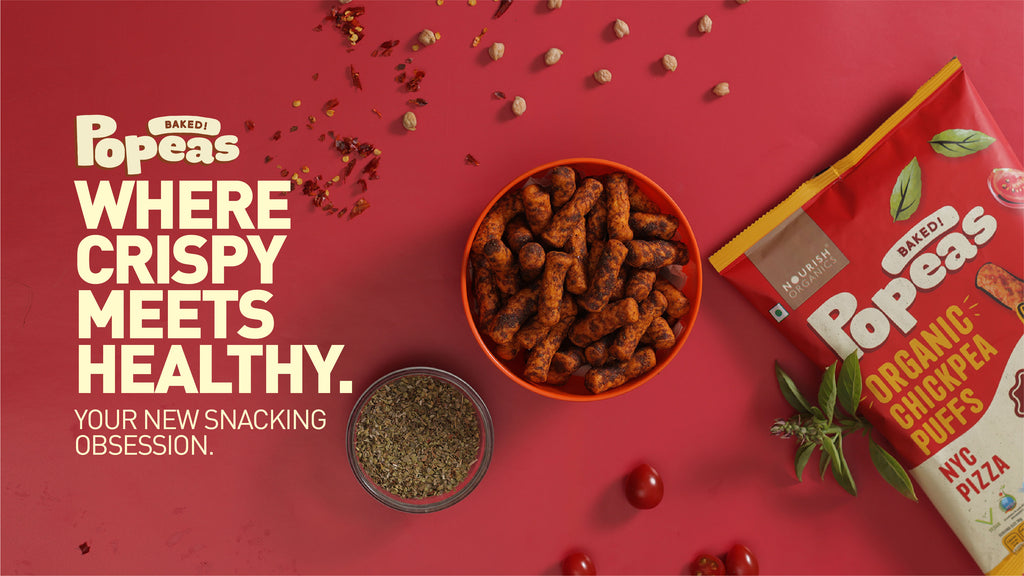 Snacking just got a whole lot healthier and crunchier with Nourish Organics' Popeas. These irresistible protein-packed snacks are here to revolutionize your snack-time rituals, one delicious bite at a time.
Crunch with Benefits:
Popeas are not your ordinary snacks. Packed with plant-based protein, fiber, and essential nutrients, they provide a guilt-free way to satisfy your snack cravings. With flavors like Smoky BBQ and Spicy Sriracha, Popeas add a burst of taste to your day while keeping your health in check.
Snack Smart:
Whether you're on the go, at your desk, or simply in need of a savory pick-me-up, Popeas are your ideal companions. Pair them with a dip for a party-ready platter, or enjoy them as a standalone treat. These snacks don't just taste good; they make you feel good too.
Reviews from the Crunchy Corner:
Customers can't get enough of Popeas. The combination of flavors, crunchiness, and nutritional value has won over hearts and taste buds alike. Don't take our word for it – try them for yourself and join the Popeas fan club!
Elevate your snacking game with Popeas from Nourish Organics. Experience the joy of munching on snacks that prioritize your health without compromising on flavor. It's time to indulge in guilt-free snacking with a twist.