Get Summer Bod Ready with These 5 Quick, Easy and Healthy Breakfast Ideas!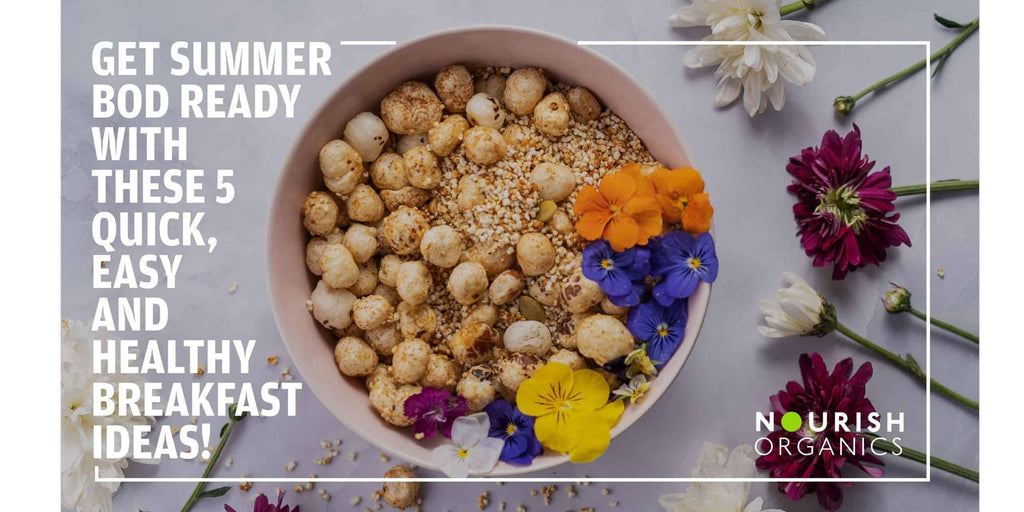 A typical summer morning for me, like the most of us, starts with a good workout to get those endorphins flowing and keep my mind and body energised for the rest of the day. Let's face it, summers can get drab and slow when all that heat gets to you!
Which is why my two summer essentials apart from a good morning workout are - a healthy and wholesome breakfast and constant hydration. Both of which will help you keep your cool through a hot summer day!
The first meal I have post my workout is usually breakfast, I make sure it is one which is rich in protein and provides my body with enough recovery fuel. And it has to satisfy my mind, more than just my taste-buds! Which is why I'm constantly experimenting with unique delish recipes that appeal to every age-group and are  hassle-free to prepare.
Here are my top 5 picks for an easy, healthy and quick summer breakfast-
1. All time favorite, Moong Dal Chilla- Rich in protein and packed with flavour, also called Pesarattu in the south, this is my go-to desi pancake which can be paired with a variety of fillings. I usually make them as thick as omelettes and wrap them with different fillings like sauteed onions and tomatoes or a heavenly coriander and mint chutney to go with!
2. Simple and tasty, Oats Poha with veggies- The quintessential Indian breakfast, cook the oats with lightly sauteed onions, tomatoes, beans, peas and veggies of your liking. Add in a few boiled potato pieces with peanuts. Top with fresh coriander and a drizzle of lemon juice, and you're good to go! A perfect meal to reduce weight and lower cholesterol, this is a bowl-full of nutrition and taste!
3. Fun and filling, Boiled and lightly spiced chickpeas- Mix a cup of boiled chickpeas with some fresh chillies, onions, tomatoes and lemon juice. Top them with a sprinkle of flax seeds and sunflower seeds for that extra spoon of nutrition! A perfect option for all vegetarians, this yummy breakfast bowl is full of protein, high fibre and minerals, and aides weight loss!
4. Rich and satisfying Avo-Toast- Avocado on a sourdough toast with a poached egg- this with a glass of OJ makes for a perfect summer breakfast! Loaded with potassium, heart-healthy monounsaturated fatty acids, protein and fibre, here's to a healthy body and heart!

5.Cool and smooth, Mango and Yogurt smoothie- Perfect time to blend mangoes with yogurt or almond milk. Personally, I add to this some plant protein- hemp powder or brown rice powder and lots of ice in a high speed blender. If like me, you like chia seeds too, then add a mighty teaspoon of it. The overnight soaked chia seeds add a lovely texture to this heavenly smoothie!
Who says summer mornings can't be fun?
A perfect start to a bright summer morning, try these wholesome and delicious breakfast options and make your family fall in love with health! My summer bod would give these recipes 4 popsicles out of 5, and what about you?