NO KIDDING: 5 SURESHOT WAYS TO FEED YOUR CHILD SUPERFOODS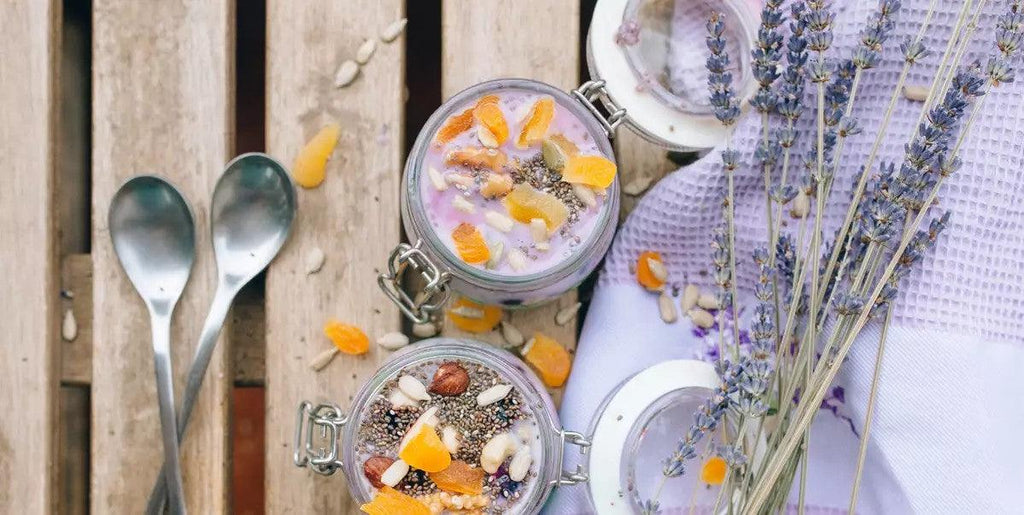 "A healthy outside starts from the inside." 
As any experienced mommy will be able to tell you, making sure your lil' ones are eating the right food and staying nourished is no child's play! Health and happiness don't often go hand-in-hand when it comes to dealing with your children's junk food cravings, affinity for sugar, or even those sneaky snack attacks. The road to providing your child with ample nutrition is usually paved with difficulties— but it doesn't have to be! It's all about striking a balance between healthy & yummy, nutritious & indulgent; at Nourish Organics, we do just that.
From muesli & granola to crunchy cookies, healthy snacks, nutty trail mixes and more, Nourish Organics goodies are crafted with the intention to provide great taste AND heaps of nutrition. With a range of healthy, yummy, all-natural products, you and your kids can strike the magical balance that's needed to maintain health, happiness, and peace all around. 
Here are 5 nourishingly delicious ways to include some key superfoods in your kids' diets: 
Superfood: Almonds 
Good for bones, memory & concentration
Give snack time a sweet boost with not one but two powerful ingredients: our Honey Roasted Almonds contain whole organic almonds golden roasted in organic honey. If you have a child that doesn't like nuts, simply crush these golden beauties and add it to your kid's morning bowl of cereal or an evening bowl of fruit. These almonds also taste great on brownies and cookies, so make sure to add them to your next batch of freshly baked goodies! 
Superfood: Amaranth 
Good for digestion, bones & overall healthy growth
Age is no bar for this ancient grain: full of wholesome fiber and essential minerals, it's good for parents and kids alike! Make it a family breakfast staple with a bowl of our Amaranth Muesli in the morning. Our Fig Amaranth Cookies also make an excellent replacement for unhealthy biscuits and cookies served alongside a cold glass of milk! 
Superfood: Amla
Good for eyesight, immunity & digestion
This is a tricky one— eating amla is great for your child's overall development, but it's rare to meet a kid who eats it without complaints! The solution? Our Amla Bars, that make a great morning or evening snack. Made with organic amla, raisins, honey, and almonds, each bite of these bars is sweet, nutty, and full of the goodness of amla. Add it to your kid's breakfast rotation, or make it a weekend special! 
Superfood: Cacao
Good for bone & muscle development, improving blood circulation
This one requires zero negotiation— we're yet to meet a child that turns down chocolate! Cocoa beans contain magnesium, a mineral that converts to iron and calcium once it enters the body. A bowl of Cocoa Crunch Granola could be the happiest, healthiest start to your child's day, while some Cacao Roasted Cashews make for an excellent topping for that weekend scoop of ice cream! 
Superfood: Seeds 
Good for immunity, overall development & brain health
Adding seeds could be the easiest way to incorporate essential vitamins and minerals into your kid's diet! Add a handful of Active Sunflower Seeds in sandwiches or on peanut-butter toasts, whip up a late afternoon energy booster by blending together a banana, some milk, and a scoop of our Pumpkin Seed Mix, or make it a fun kitchen project and bake a loaf of bread with Active Flax Seeds mixed into the dough— the possibilities are endless. 
The yummier it is, the more likely your child is to ask for it again and again— so whichever way you choose to add these superfoods to your kid's diet, make sure to make it nourishing but also delicious!